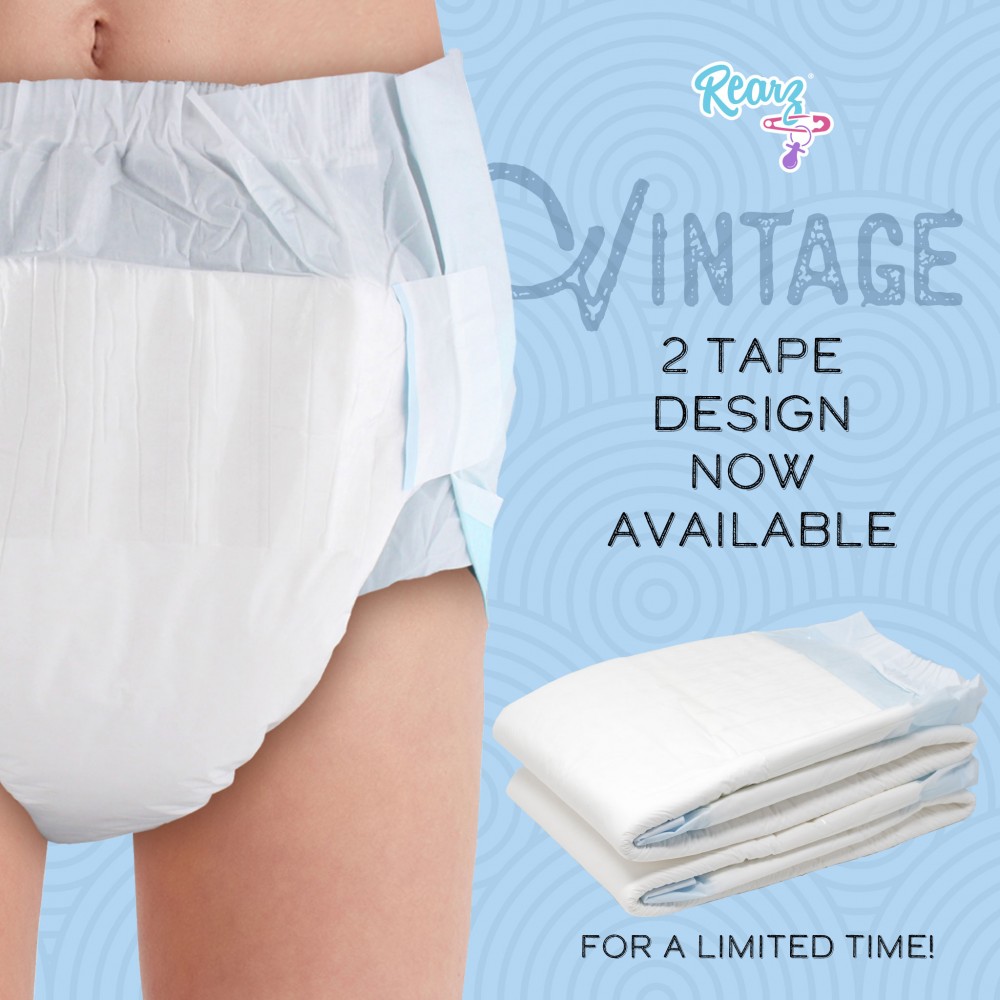  
REARZ Select - Vintage Adult Diapers
For the "real" baby feeling - big pampers!
Immerse yourself in the simplicity of the past. Select Vintage diapers have been designed to resemble the all white Pampers from the 80's with a crinkly outer and super soft white and blue inner.

One tape per side makes for easy application and removal, not to mention that it's perfect for rounding out a cute, classic adult baby look. Sleek and adorable, they're sure to make you feel extra little!


Customers who bought this product also bought: