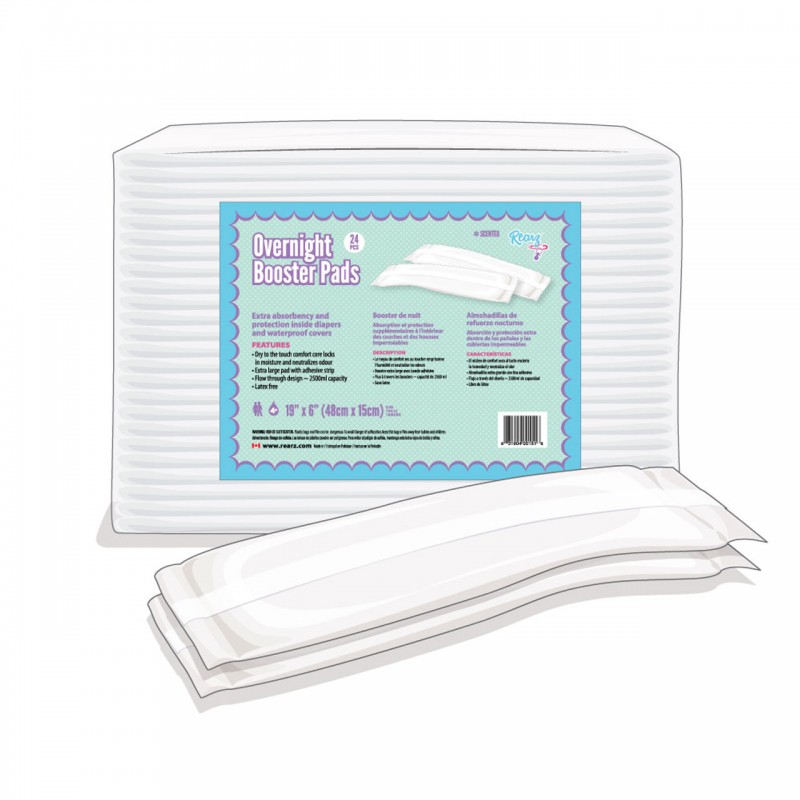  
Rearz Overnight Adult Booster Pads
Boost your diaper to the max! Add these inexpensive boosters to your average diaper and you can save 50% in diaper changes.
Flow through boosters are perfect for managing odors effectively and doubling the capacity of most brands of diapers. A convenient adhesive strip prevents shifting or sagging.
Measures about 48cm x 15cm (19"x6") width for a perfect fit inside most sizes of briefs. An ultra high capacity booster boasting a massive 2500ml capacity.
This multipurpose booster can be used in tab style briefs, pull on briefs, plastic pants, pocket diapers and more.
Light powder fragrance. Pad measures 1cm thick dry, 7cm saturated. That is 7x the size!
Trial: 3 boosters
Bag: 24 boosters
Case: 96 boosters (4 bags)
Customers who bought this product also bought: