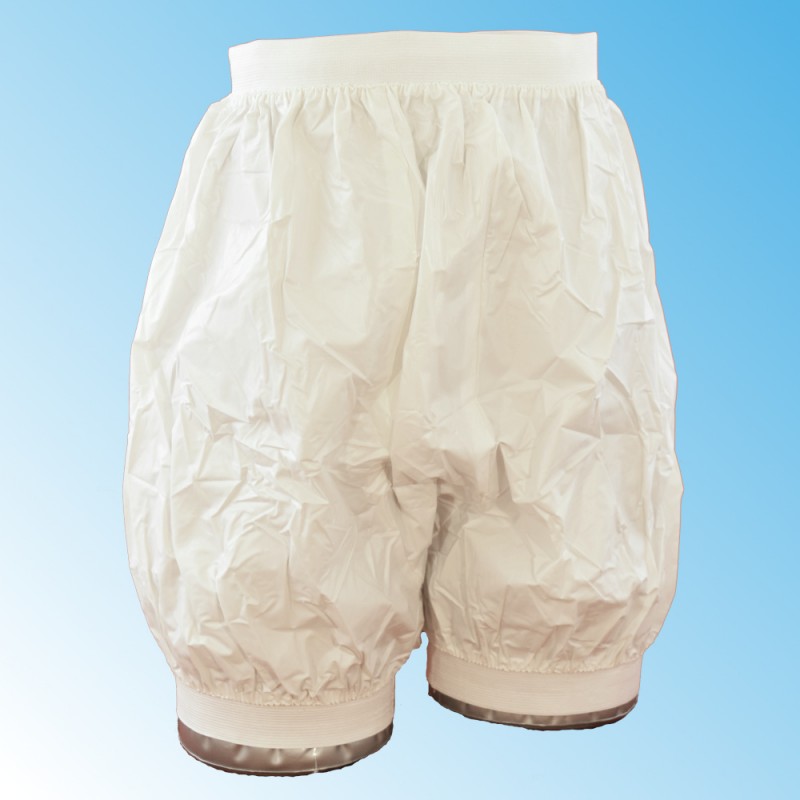  
Haian PVC Comfort Pants
With wide and soft elastics. The extra height of these pants offer superb protection over night. All seams welded.
These comfortable PVC pants can be worn for a long time. The 1.5" wide elastics won't leave marks on your delicate skin. The style is like mini bloomers, with longer legs parts and a higher waist area. This prevents urine spills especially for night protection.
The PVC material is soft and skin friendly. All seams are welded for maximum protection and perfect fit.
Please measure before ordering! Below sizes are true to fit.
Customers who bought this product also bought: