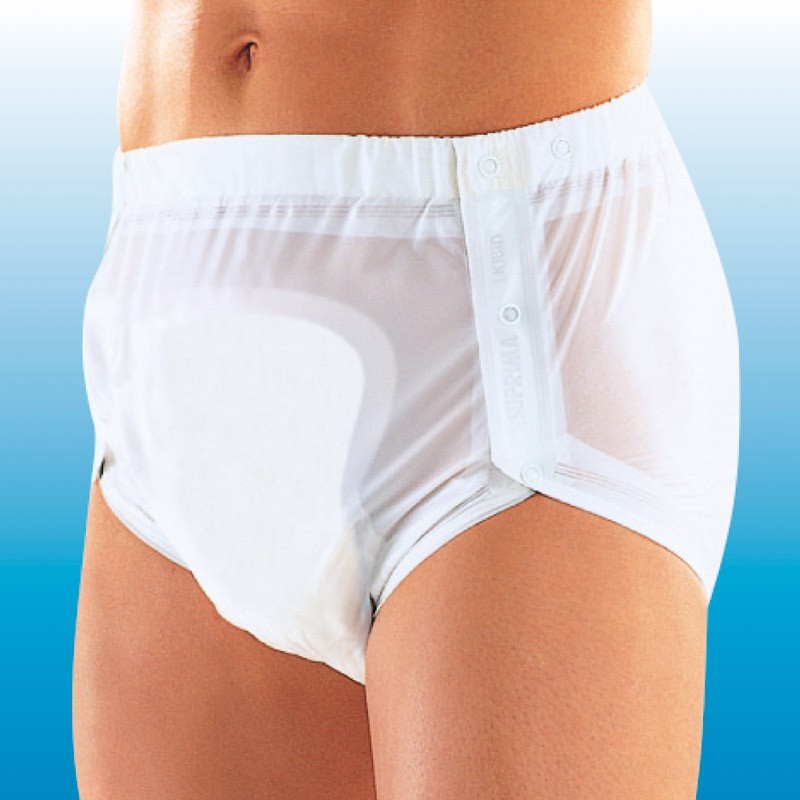  
Suprima Snap-On PVC Protection Pant



For heavy incontinence. Makes diaper changes easy.
For more flexibility, this snap-on PVC brief offers the choice to change without undressing. Well suitable for the care of supine patients.
It is completely welded and very durable.
We recommend this pant with our night-care brief. It can be also used with pads.
The used PVC is very soft and durable. The PVC is phthalate-free and uses a non-toxic softener. The snappers are nickel-free.
Features:
wide loose elastic (no twisting possible)
side seams welded
Made in Germany - Suprima Model 1250