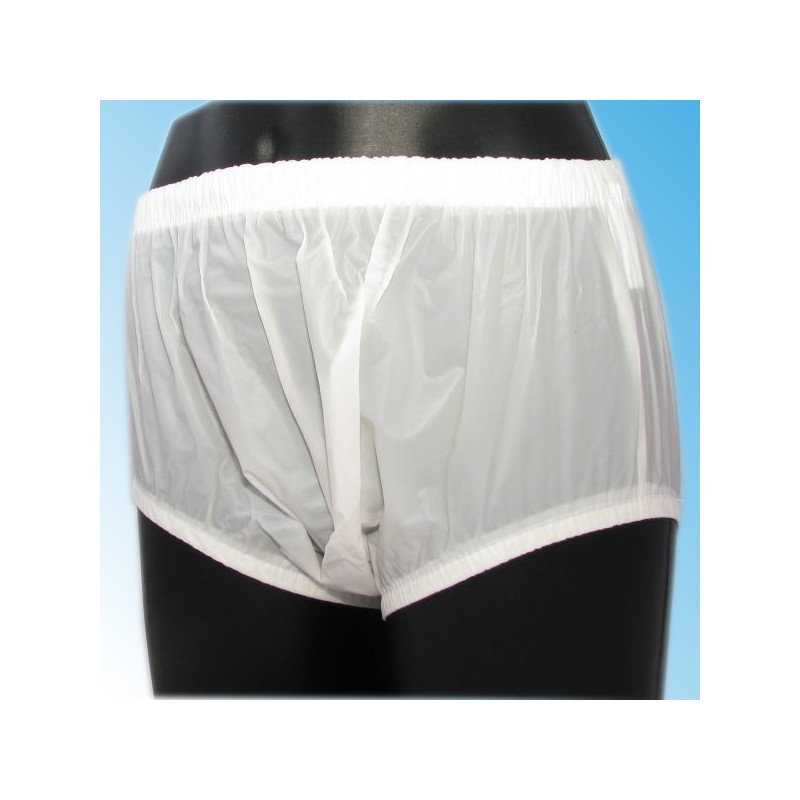  
Suprima PVC Pull-On Pant



Incontinence plastic pants. For additional protection over your night diaper.
A very comfortable vinyl protection pant from Suprima.
These plastic pants are leak-proof and are made to suit and cover an adults diaper. This provides double protection against urinary leakage and is highly beneficial for night time use. These plastic pants are superb for side sleeping as it prevents leaks at the waist and legs. These plastic pants are made up of absolutely warmth welded aspect seams.
We recommend this pant with our night-care brief. It can be also used with pads.
The used vinyl is very soft and durable. The PVC is phthalate-free and uses a non-toxic softener.
Features:
wide loose elastic (no twisting possible)
side seams welded
Colour: white only
Made in Germany - Suprima model 1211